-Mindy Irish Fitness-
Mindy Offers:
-1:1 Personal Training, Small Groups, & Couples Training
-1:1 Online Fitness Coaching for all fitness levels for fat loss, physique improvements, and metabolism optimization
-Online Contest Prep (Bikini and Figure) Coaching
-Posing Coaching in person or via FaceTime
-Periodic 100-Day Online Educational Challenges
—–
Who works with Mindy?
-Women ages 18-60+
-Competitors looking for improvement season and contest-prep season guidance
-General-Fitness clients, from beginner/intermediate to advanced in their wellness journey
-Gals who have food tracking awareness and weight training patterns already in place and are ready to take it up a notch with more involved systems and strategies
-Gals who have no more than 30 pounds to lose; This coaching system is best suited for those with existing forward momentum needing a little extra push for progress!
-Those looking to lose fat, add muscle curves and/or optimize their metabolism
-A gal who is searching for a reset on habits, systems, and mindset to reach her most optimal self!
-Mindy has been coaching since October 2014 and has helped women across the United States, now reaching into 30 states and 3 countries, and working with many fantastic women of all shapes, sizes, and ability levels!
—–
About Mindy:
-Wife, Mom of 4
-Started her own journey in 2009 at 225 pounds
-National-level NPC Bikini Athlete, starting as an NPC Figure athlete in 2013
–
-NPC October 2016 "Kentucky Muscle" Bikini 40+ Overall Champion
-NPC "Indiana State" Masters Champion, August 2017
-"Top 5" in the 2017 NPC Masters Nationals Bikini 40+ division, 4th place
-"Top 5" in the 2018 NPC Masters Nationals Bikini 35+ and 40+ divisions, 2x 5th place
-"Top 3" in the 2018 NPC North Americans Bikini 40+ division, 3rd place
–
-Thyroid-disease fighter, staying ahead of her autoimmune disease Hashimoto's Thyroiditis
-Educator | Athlete | Wellness Advocate with passion!
Email: mindy@mindyirish.com
–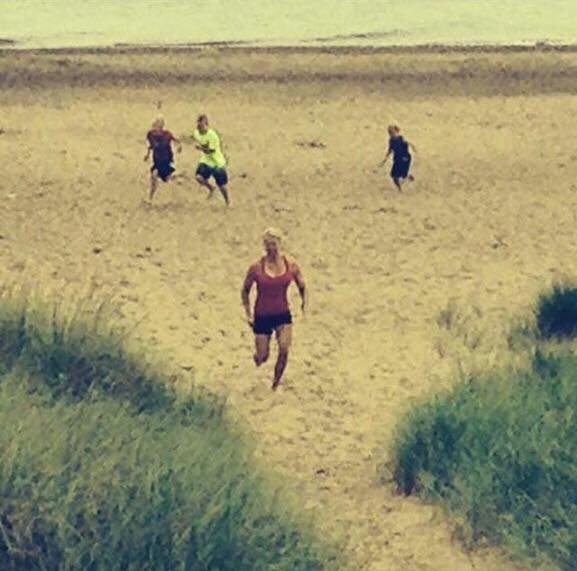 –
Mindy's Credentials and Memberships:
Bachelor's of Science, Physical Education, Indiana University 1998
Accolades: Class of 1998 "PE Student of the Year", professor and peer nominated
National Academy of Sports Medicine (NASM) Certified Personal Trainer (CPT), March 2015
National Academy of Sports Medicine (NASM) Youth Exercise Specialist (YES), May 2015
Member of the National Physique Committee (NPC), 2013-2019
—–
About Mindy's Coaching Style:
Mindy's coaching style is very interactive and educational.  She believes in getting to know her clients, learning their systems, and helping them reach that next level with their fitness and nutrition.  Mindy uses her education, her years of successful systems from her own progress, and her knowledge of the industry to guide others step by step through the process to set up new daily habits in order to reach their goals.  Ultimately she wants each client to learn their own bodies and teach them to make themselves a priority, as it is imperative they each "become a student of you!"
—–
Focusing solely on women of all ages, competitors and fitness clients are all given individualized attention and customized plans to help them on their path to their own goals.  As a team they work on changing habits such as sugar intake, hydration, daily food awareness, activity goals, and life skills for balancing wellness in a scheduled and demanding life.   She believes in teaching new systems that slowly develop into an evolved, ongoing lifestyle and never eludes to anything with a fast fix or quick transformation.  In fact, she encourages her clients NOT to expect fast results and teaches them to lay a solid foundation first and work slowly over time to set up new ways, which eventually produces new results.
—–
Her general fitness guidance and bodybuilding competitor/contest prep programs are based off scientific principle and safe metabolic practices.  In all circumstances she believes in feeding a body to optimal, using consistent strength training to build muscle, and finding a good balance with adequate cardio for whole-body wellness.  Eating AND rest are part of her plans!
—–
Mindy's Continuing Education Experiences:
Conference travels to date:
—–
August 12-13, 2016; Springfield, MO
-The Physique Summit Annual Bodybuilding Conference-
An evidence and application based bodybuilding conference featuring some of the top names in the business presenting on the newest information and trending topics in the industry.
—
October 26-28, 2018; Ontario, Canada
SWIS Symposium, "Society of Weight-Training Injury Specialists"
—–
2019 Travels and Seminars are being planned!
—–
Weekly Reads and Podcast Listens:
Mindy spends roughly 12-15 hours a week reading, researching, and listening to podcasts on fitness, wellness, training, and nutrition.  Her sources include:
-Ben Greenfield Fitness
-Beyond Wellness Radio, Dr. Justin Marchegiani
-Bikini Diaries
-Bulletproof Radio, Dave Asprey
-Cellular Healing Television, Dr. Pompa
-Confessions of a Bikini Pro
-Dishing Up Nutrition, Nutritional Weight and Wellness, Inc.
-Healthy Moms Podcast by Wellness Mama
-High Intensity Health Radio, Mike Mutzel
-JJ Virgin Lifestyle Show
-L2 Fitness Business Podcast
-Mind Pump: Raw Fitness Truth, Sal Di Stefano, Adam Schafer & Justin Andrews
-Muscle Expert Podcast, Ben Pakulski
-Naturally Nourished Podcast
-No BS with Pauline Nordin
-Prep Life Podcast
-Redefine Healthy Radio, Paul Revelia and Laurin Conlin
-Sigma Nutrition
-The 3D Muscle Journey
-The L2 Fitness and Business Podcast
-The Best Life Podcast, Danny Johnson and Jill Coleman
-The Doctor's Farmacy, Dr. Mark Hyman
-The Evan Brand Show
-The Fat-Burning Man, Abel James
-The Jade Teta Podcast
-The Model Health Show, Shawn Stevenson
-The Online Trainers Federation
-The Ready State, Kelly Starrett
-The Revive Stronger Podcast
-Wellness Women Radio
—–
-In the Press!-
activelife Guide:  January 2012 feature HERE! 
Team Beachbody February 2012 Shakeology Transformation $1000 winner of the month:
Her Team Beachbody Story Here!
at Geist Community Magazine:  January 2013 feature HERE!
Feature on the From Fit To Figure.com website: August 2013 HERE!
Invitation interview on Modelsobserver.com: December 2015 HERE!
On the "Powerful Influence" Podcast, Part 1; August 2017 HERE!
On the "Powerful Influence" Podcast, Part 2; January 2018 HERE!
—–
Client testimonials and progress pictures HERE!